<![if !vml]>

<![endif]><![if !vml]>

<![endif]>™ PAM Polymer Flocculants
<![if !vml]>
<![endif]><![if !mso]>

<![endif]>

<![if !vml]>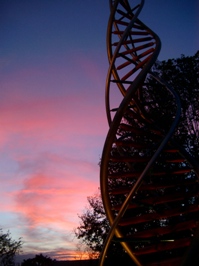 <![endif]>

<![if !mso]>

<![endif]><![if !mso & !vml]> <![endif]><![if !vml]>

<![endif]>

<![if !vml]>

<![endif]><![if !mso]>

<![endif]>

Bestac International, Inc.

P.O. Box 585

Wayne, NJ 07470  USA

Tel: 973 6336878 

Fax: 973 6330828

Email: service@qualfloc.com

[Bestac International, Inc.]

©Copyright, All rights reserved.

<![if !mso]>

<![endif]><![if !mso & !vml]> <![endif]><![if !vml]>

<![endif]>Introduction

Qualfloc™ PAM (polyacrylamide) products are polymers manufactured and distributed by Bestac International for various application fields. Produced by polymerizing of high purity acrylamides, the polymers are generally used as a flocculant in an aqueous media to enhance the solid-liquid separation processes and as a result, the separation speed is rapidly increased and the aqueous media becomes clear and free of fine solid particles.

 

Water used in most industries (process water, mining, wastewater etc) needs to be treated to reach acceptable environmental standards for discharge or for recycling use back to the process. The water often contains suspended fine solid particles which need to be separated and removed, however these fine particles are normally very stable and do not settle readily under gravity. In these circumstances, polymer flocculants and coagulants are added to destabilize the suspension and solid particles are then flocculated and rapidly separated.

Due to the broad spectrum and uncertain quantities of the chemical, biological & mineral contents of the water to be treated, the selection of

the correct product or product combination to reach successful and cost  efficient treatment is vital. To this end we have developed an extensive product line to suit most applications for solid-liquid separation include thickening (either by settlement or flotation), subsequent filtration or centrifugation, sludge dewatering etc. In most circumstances, it is more economical to use powder grade polymer products than liquid or emulsion types. The obvious savings is in the transportation and storage costs and generally, powders can also be manufactured at lower cost when compared to emulsions. Our Qualfloc™ flocculants powder grade product line include mainly:

<![if !supportLists]>· <![endif]>Anionic PAM, Anionic charge: up to 100%; Molecular weight: Low to Ultra High

<![if !supportLists]>· <![endif]>Cationic PAM, Cationic charge: up to 82%; Molecular weight: Low to High

<![if !supportLists]>· <![endif]>Non ionic PAM, Molecular weight: Medium to High

<![if !supportLists]>· <![endif]>Amphoteric PAM where both anionic and cationic charges are required

The anionic and cationic charge of our products can be made from very low to almost 100%, molecular weight from very low to ultra high. Thanks to the advanced microbiological process that we use in producing our own high purity acrylamides (no copper, low ferrous content, no inhibitors), which made our products ultra high molecular weight possible. High molecular weight is an advantage in many cases and the polymers will invariably outperform similar products of lower molecular weight for rapid settlement or centrifugation where required.

Other than the standard application for general use in water treatment industries, Qualfloc™ polymers can also be used in many other applications for specific requirements. For oil industry, we have the Qualflood™ (Enhanced Oil Recovery, EOR), Qualmod™ (Profile Modification), Qualmud™ (Drilling Mud Additives), Qualdrill™ (Shale Inhibition, Clay Stabilization). For potable water industry, we have the Qualfloc™-W series, and for paper industry we have the ultra soluble Qualfloc™-P series that are developed for use as retention reagents. For agriculture, landscaping & nursery and environmental protection, we have Qualsoil™-WC series product for water conservation, Qualsoil™-EC for land erosion control and Qualsoil™-DC for dust control etc. We also supply Polydadmac, Polyamine and dicyandiamide type coagulants.

Our major advantages:

<![if !supportLists]>· <![endif]>Super high product quality using advanced microbiological processing. Ultra high molecular

weight, low impurities, full range ionic charge coverage, full line product for choice

<![if !supportLists]>· <![endif]>Very competitive price. Economical to use, effective at very low dosage levels

<![if !supportLists]>· <![endif]>Fast settling rates, achieve high solids removal efficiencies

<![if !supportLists]>· <![endif]>Easily soluble in water, work over a wide pH range

<![if !supportLists]>· <![endif]>Dry powder for easy handling and storage, extended shelf life

Our powder products and polyamine & polydadmac coagulants are produced to comply with world health and environmental standards enabling these polymers to be used safely in the food and potable water industries.